IN today's enlightening post of ultimate marketing wisdom… 😉
1399 awesome, zero-calorie words. Take ya about five minutes.
Subject: Effective Marketing on a Shoestring Budget.
Penetrate… and then DOMINATE a market with ridiculously low advertising costs.
The year was 1990. I was 22 years young and had been running a martial arts school for just over four years. But I desperately wanted a "real" studio.
That's when I met Cyndi.
Cyndi introduced me to the concept of the Marketing Funnel.
Marketing Principles Way Before Internet
Now, back in the summer of 1990 so the internet was not yet a thang… at least not for marketing just yet.
Up to this point the only way I knew of to increase my customer base was to:
Take out ads in the paper (gone too quick), or use the
Yellow pages (too expensive, plus I had to wait half a year before it came out anyway).
Cyndi knew that to reach my Hungry Crowd, I needed to get in front of them both cheaply and massively. She gave me a step-by-step assignment:
Buy a hundred 3" X 5" index cards, a box to hold them, and some dividers
Buy a hundred envelopes
Make a list of day care centers (these were easily found in the aforementioned yellow pages)
Write the name, address and phone number of each center on individual 3" X 5" cards
Also, in the 3″X5″ card box I was to label the dividers:
Letter Sent,

Next Season,

Appointment,

Demo,

Interest Sheet
I was curious as to where this was going. At this I time was running a little club… a nighttime karate program that was held two nights a week in an elementary school.
But I needed a REAL "shot in the arm" to enroll new Students if I was going to be able to get a retail space and make it into a full time income.
So, WHAT was I doing messing around with day care centers?
Direct Mail Helps Me Reach My Market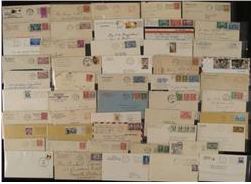 Heh… the day care centers were NOT my Hungry Crowd, but they were a place that my Hungry Crowd (mommies and daddies of 5-11 year old kids) could be reached, en masse ( I think that's like, French or something for… lots of 'em at a time).
Cyndi's idea was for me to hold a class on site at each day care center. That would give the teachers a much-needed break and give the kids something special to look forward to. Moms and Dads would pay for the class if there was enough interest, so the day care center didn't need to pay me anything.
Here's what went down next:
1)      Cyndi crafted a letter for me to send to the 64 day care centers, introducing me as the owner of a local martial arts organization and teacher of small children. It informed the day care center director to expect a call from me in the next few days to discuss a jointly beneficial idea.
2)      My assignment was to go down the list, call each day care center and ask for the director's name. When I learned it, I put it on the card and addressed the corresponding envelope.
3)      I sent out 64 letters and gave them a few days to reach their marks.
4)      Then I called 64 day care centers again, this time asking for the director by name…  "did you get my letter?" and, "could I sit with you for a ten-minute appointment?"
5)      Some of those centers were interested, but had already filled their calendar. I moved the index card from "Letter Sent" to "Next Season".
6)      Some centers were interested to meet. I moved their card to "Appointment Set".
7)      After setting 18 appointments, I met with day care center directors. At these meetings I presented the idea of doing a Demonstration ("Demo") and lecture for the kids.
8)      14 Directors agreed to let me come entertain the kids for a half hour. Their card went in "Demo".
9)   At each of the 14 Demos, I brought flyers for the kids to take home and sign-up sheet in the office.
10) These center's cards moved to "Interest Sheet"
11)   I called the day care center directors to follow up and ask if they got the minimum 6 sign-ups on the Interest Sheet. 10 of 'em did…!
See the Funnel? We began with a target market and narrowed 'em down from 64 centers… to 18 interested right now… to 14 Demos… to 10 actual programs.
Along each step of the way, the index cards guided me as to what day care center was in which stage of the funnel. My job was to move those cards to the next step, file the others or put them in the "Next Season" slot to start the process again later.
Impressive Results from Guerrilla Marketing
Ten day care centers had gotten six or more sign-ups. They even handled the collection of tuition. After following these steps, I had 78 checks for $40 in my hand.
I marveled. For the cost of 64 envelopes, 100 index cards,  printing 64 letters and 14 sign-up sheets (the daycare centers sprung for the flyers, I just provided the copy), I had earned $3,120! Not a bad summer job in 1990. The income and the FUN didn't stop there, though.
After eight weeks of making trips to day care centers to do these classes, we held a massive "graduation" ceremony and tied white belts on each Student.
I got dozens of orders for uniforms and tee shirts.
A number of new Students joined the evening program, which we charge quite a bit more for…
…and every single center asked me back for another eight weeks.
Traveling to daycare centers during the day generated a nice four figure per month side income during daytime hours, but more importantly it filled up my school with Students for virtually no advertising cost.
Shucks, I was being paid  to get my marketing message and proof of the benefits of martial arts training out there.
This turned into a genuine movement. Some of the "Next Season" centers signed on next and I was soon running sixteen classes and funneling them into my full-time studio.
I quit my "day job" at 22. My hobby, martial arts, became my full-time career thanks to Cyndi's guidance. The network of day care center Students became the catalyst for moving into a 2,000 square foot facility (that we expanded soon after to 3,000 square feet) with a built-in customer base. We were "in the black"… profitable and without any debt… from day one.
Cyndi's Secrets:
Use a Marketing Funnel to direct your Hungry Crowd's movement.
Increase levels of commitment by moving them from one level of the Marketing Funnel to the next.
Marketing Principles: What's New is Old
My "sticks and bricks" martial arts studio is just one of three 6-figure businesses that I founded with less than a hundred dollar investment, but grew into a full-time income.
The other two businesses were totally unrelated to it or to each other for that matter;
one is an information product about trading the stock market,
and the other is a service business I started with my teenage son to teach him about entrepreneurship.
My reason for doing this blog is not to brag about my marketing exploits. It's to bring the ideas that worked before the internet, after internet, and even now that social media is a big thang… into the lives of my kids and anyone else that's willing to listen. So LISTEN! You can penetrate and dominate your market without a lot of expense if you know how to use the right channels.
You CAN:
be your own boss,
make your own hours,
and get paid what you decide you're worth…
…not what this guy decides.
Okay Steppers! There's another installment of Shoestring101 for ya. If you appreciated this story (and more importantly, the principles it's intended to communicate in an entertaining but useful way) then consider picking up my newest book, Get Paid TODAY! Structure Your Small Business Startup to be Profitable from DAY ONE  on Amazon. There's about a dozen stories like Cyndi's in there, designed to help you from conception of your Shoestring startup all the way to full time income replacement.
You can pick up Get Paid TODAY! by
<== clicking on this here book cover.