A lot of the marketing principles that I teach in my books and on this blog were learned PRE-internet.
That's not to say these principles aren't up-to-date. They're principles,  not techniques… and therefore don't have a shelf life.
I'm interested… as I'm sure YOU are… in social media, SEO, tweeting about like a twit and all 😉 Great tools and techniques for getting your message to the right people.
But..! What underlies each of these techniques and tools are timeless axioms that worked waaay back… still work now… and are sure to work in the future when the Next New Big Thing comes along.
It's not what you use to communicate your marketing message, it's how you use it.
They're principles,  not techniques… and therefore don't have a shelf life.
So in this first installment of a series on Effective Marketing on a Shoestring Budget, I'll briefly take you back to the Shoestring Story and my days as a 19-year-old small business owner of a lawn care company.
"Marketing" Should Really Be Called "Finding"
In the late eighties as a teenager I was pulling down about $30 an hour as a small business person. I wanted to make more than that, more often, but was running into a wall.
The only limits on my income, it seemed, were the number of people I could serve. Makes sense, right?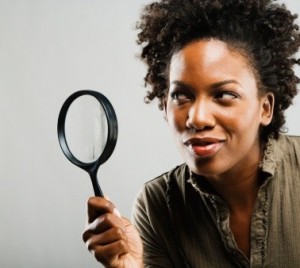 And the number of people I could serve was limited by the number of folks I could convince of the need for my service. Check, gotcha so far.
The most effective way to sell my services was one-to-one;  if I were standing on the doorstep of an interested customer and handed her a flyer, a few questions and answers later we'd be booking an appointment.
I would score a job that'd pay $30-$100 for 15 minutes to an hour's worth of work. Not shabby, BUT..!
..where to find these interested customers? THAT was the obstacle.
Profiling: It's Not Just For Terrorists Any More
So really my first foray into marketing as opposed to sales happened when I was 19. I was a decent salesperson. But selling "ice to eskimos" is not the way to go… you want to be standing in front of a "qualified prospect" or might as well save your breath.
Some folks didn't give two hoots about their lawn's appearance; obviously they weren't prospects. We could usually tell that from the general condition of a neighborhood: if everyone's lawn looked like hell, maybe they NEEDED our services… but didn't WANT 'em.
So, phooey. Next street.
In "nicer" neighborhoods we found that some folks did care about their lawns, but didn't have money to pay us. They were busy working two jobs to make ends meet.
Another category of peeps cared about their lawns, and could pay us… but wouldn't because they had plenty of time and took too much pride in doing it themselves. Damn retirees! 😉
But there was a golden intersection that happened every so often where we would find the ideal customer. Folks that cared about their lawns, didn't have the time (or inclination) to do it themselves, and had the cash.
So my friend Eric and I developed a "customer profile"…the first and most important step that YOU need to take as a marketer. We needed to know EXACTLY who to talk to in order to save time, money, and printing costs.
Here was the conundrum: there was no real way to tell where these people lived.
Laser Targeting vs. Shotgun Approach to Marketing: Why Choose ONE?
I'd like to say I was a teen marketing genius and that the next thing happened on purpose. It didn't; I totally happened on it by chance. But now I call it the Shotgun/Laser Approach and I use it or some variation all the time.
See, I just plain got tired of walking up and down streets handing out flyers. Sure, if we happened to find a really good neighborhood with lots of our kind of customer, the flyers would work GREAT. But most of the time we were wasting time and paper.
So I placed a newspaper ad in the Thrifty Nickel. The Thrifty Nickel (now called American Classifieds) is a classified ads-only local rag that reaches about 120,000 people in Colorado Springs. It was cheap, had a lot of reach… but obviously the message is diluted because you've got about five thousand other ads in the same paper competing with yours.
Our results were lackluster: only three calls. At least it was cheap. Kinda.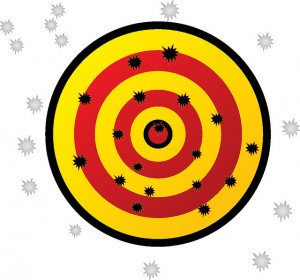 Then I noticed something friggin' WONDERFUL.
Out of the three calls, TWO were from people on the same STREET. And the other one was pretty nearby.
We had found the vein of gold!
While my partner was aerating a lawn, I walked up and down the street knocking on doors. I could truthfully say, "Hi I'm Kurt Frankenberg with The Lawn Connection. We're taking care of your neighbor's lawn–" I gesture toward my partner as he rounds a corner, waving. "–and I wondered if you know the benefits of aeration for a healthy, disease-resistant lawn?"
Bingo. SEVEN jobs scored in about half an hour.
Shotgun/Laser One-Two PUNCH
See what I mean about marketing PRINCIPLES versus techniques?  If you don't, read on:
THE LASER: In sales, nothing substitutes for making a one-to-one connection. Even now. You can read body language, ask direct and personal questions, answer your prospect's objections and concerns, close the deal with a handshake. Trouble is, you can only focus the laser one place at a time. You may have the BEST presentation but if you're not speaking with a qualified prospect all is for naught.
THE SHOTGUN: Back then in my pre-internet days I found that it cheap per thousand to get low-grade exposure with the Thrifty Nickel. It was NOT a quality source of dozens of qualified leads… but it was a quality source of market intelligence.
Maybe the return on investment with the scattered, "Shotgun" approach didn't seem to pay off… oh, but it DID. It's just important to remember we're using the right tool for the right job.
The Thrifty Nickel wasn't giving us huge amounts of business for the money invested, but it did tell us where to fish.  By analyzing what we found out by using a shotgun, we figgered out where it was most profitable to focus the laser.
Modern Shotgun/Laser Examples
Remember that Shotgun/Laser is a principle, not a fashionable new technique. A principle never goes out of style, but changes with the times. Here are some recent examples of the Shotgun/Laser principle:
Local Business
A customer calls a local biz after searching Google. Shotgun.
The intel: "How did you find out about us?"
"Google."
"Do you remember what you typed in?"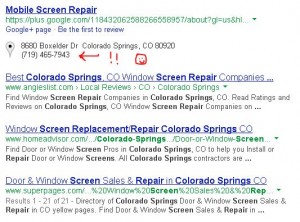 "Uh, Monument mobile screen repair".
"Why did you call us?"
"You were the first result that had the phone number on screen."
Check. Don't change that part of the free listing… keep phone number in the copy. Laser.
Twitter
Ana Hoffman (the "Queen of Traffic") tweets about free traffic-generating techniques. Shotgun.
The skinny: Something Ana (@AnaTrafficCafe if yer interested) says resonates with a fellow twitterer.
Will he be a customer? A mentor? "Mentee?" None/all/some of the above? Who can know until Ana personally responds to a comment and…
…BZZZZAP! A true fan is made, one that follows, reads, learns, appreciates, comments, retweets. You go, Ana. Laser.
SEO
A blogger writes for people, not robots. He puts out the best ideas about marketing and business-building on a shoestring. These ideas come from his personal experience and the best of what he sees from earnestly digging through the web. He posts and posts without any regard to SEO for its own sake. Shotgun.
While checking through stats for his site, he sees what the Google gods did in fact shine upon him. Hm. A search for "Effective Marketing on a Shoestring Budget." Landed here… how about that.
Sounds like a great title for a whole series of posts, videos, slideshares. If one Stepper found Shoestring101 that way, why not make it easier to do again? Laser, baby!
😉
How About You, Dear Reader?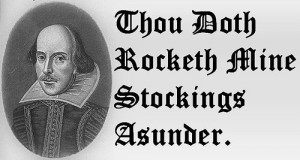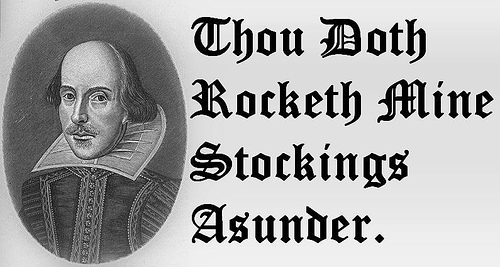 Have YOU experienced any instances of the Shotgun/Laser Principle in your own journey? I'll bet if you think about it, you have. Think of a time when you began with a wide-scatter focus and then narrowed it down… and WON a customer, a friend, a treasured relationship. Refined an already-good idea. Care to share? It'd just knock my socks off if you would!
Keep Stepping,
Kurt
Thanks for reading Effective Marketing on a Shoestring, Part ONE. Get more insights into growing your business while spending the least amount (and sometimes NO) money in…
==> Effective Marketing on a Shoestring: Part TWO
==> Effective Marketing on a Shoestring: Part THREE
==> Effective Marketing on a Shoestring Budget: The World Domination from ZERO Strategy
For other posts on the subject of starting your own business on a Shoestring, check out:
==> We MADE It! Results of Our30 Day, $1,000 Challenge
==> Case Study: Five Steps to Five Figures
==> My Take on Noah Kagan's 24 Hour Challenge: Sumo Jerky
Kurt Frankenberg has promoted his martial arts studio and other service businesses with a zero ad budget for years. He  blogs about and advises new business owners  how to start without gambling savings, taking out loans, or partnering with folks that may not share your vision. Shoestring101 is located in Colorado Springs, CO. To reach Kurt, use Twitter handle @shoestring101 or call  +1 719 360 9559.